How to register your account on STORDIS Support Portal?
STEP 1 To create a new account, go to "Sign up"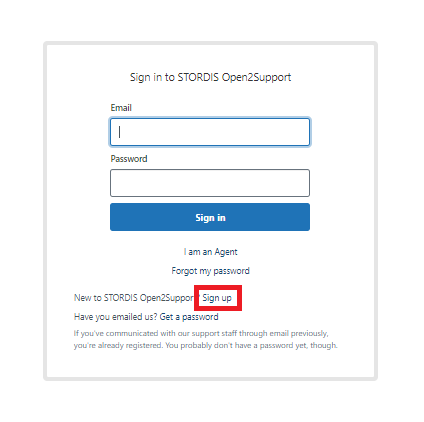 STEP 2 On the new page, enter the required information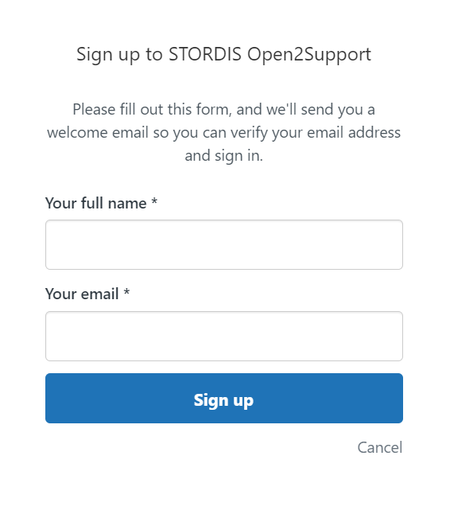 STEP 3 You will see information like this. You have to check your email box.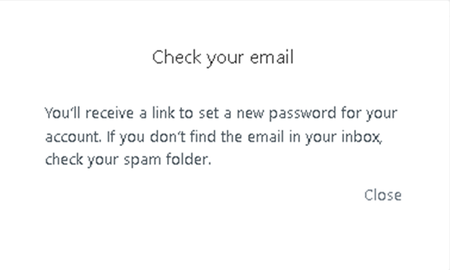 STEP 4 You will receive a new email from STORDIS Support, if you can't see it on Inbox, check your Spam box.
Please click on the link in the message which redirect you to page where you can create a password for your account.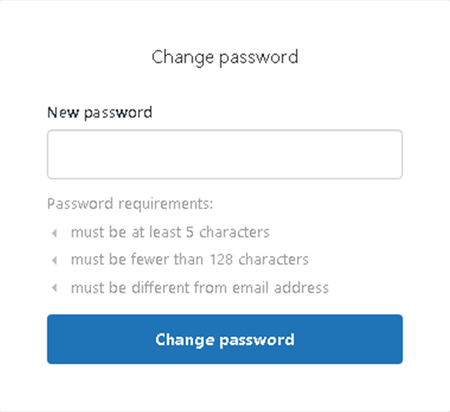 STEP 5 Now you can log in to your new account - check how to do it here.
If you meet any issues with register or login process please e-mail to us: support@stordis.com.